What is ShowUp?
ShowUp is a fund that aims to reduce some of the barriers for Black, Indigenous, and People of colour face when they look to participate in craft and vendor shows.
While financial barriers are far from the only barrier to participation, it is a concrete one with a straightforward way it can be lessened. Our hope is that through tackling this barrier, this fund may help to spur other barriers to be lessened by increasing representation.
Who are the Selection Committee?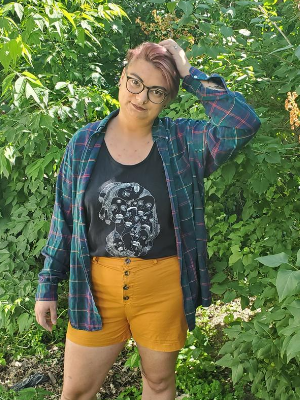 Kole Peplinskie
Pronouns: they/them

Aanii, Boozhoo. Mamaajise Zhingobiiwaatig ndizhinikaaz. Odawa nindonjibaa. Mikinaak nindoodem.
Kole Peplinskie (they/them) is an Indigiqueer Ojibway and Métis beader and artist, currently living/visiting on the unceeded and unsurrendered territory of the Algonquin peoples, colonially known as Ottawa/Odawa. They are primarily a beader, blending traditional and modern beading styles into their body of work to explore and push back against colonial notions of sex, sexuality and gender. They wholeheartedly believe in beading as medicine and hope to bring some of that medicine to those who wear their jewelry/patches.
Kole currently works a 9-5 in Indigenous policy and youth advocacy work; in their off time, they also run Rustling Pine where they sell beaded earrings, patches, pins, and are open for commissions. If you dream it, they can probably bead it.

Rustling Pine Instagram
Rustling Pine Website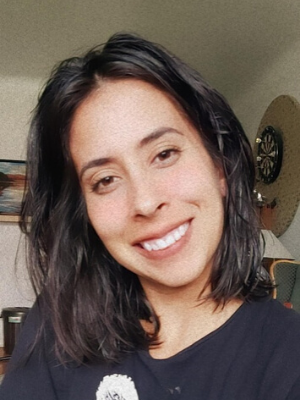 Tanya Henriquez Desbarats
Pronouns: she/her

Tanya Henriquez Desbarats is 27 year old Honduran of Indigenous background on her mothers side and French/Canadian on her fathers side. She works in the Animation Industry as an Animator and part time Illustrator. She is a diverse artist, who likes to work in multiple mediums such as, Acrylics, pens, and digital art. Her style comes from a lot of self-reflection and her need to communicate the importance of self-care. Having struggled with anxiety and depression, her art has become a form of therapy for the past 10 years.
Having grown up in a predominantly white community, she noticed at a very young age that she was always going to be looked at as "different." She didn't feel like she had that sense of community. Her excitement for ShowUp comes from the belief that ShowUp will close that gap. Bringing more community for the BIPOCQT creators and having a powerful voice within in the Vendor community.

Tanya's Art Instagram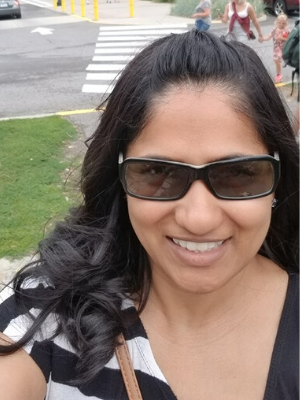 Aneesa Fernandes
Pronouns: she/her

Aneesa is an East Indian woman who never actually lived in India but craves Indian food as if it weren't already in her blood! She was born in Kuwait and raised on a small Island in the Middle East called Bahrain. She moved to Canada (Toronto) in 2000 at the age of 17 to attend University. She married a military man in 2010 and moved to a small military town called Petawawa, ON. She had her first child in 2012 and decided to stay home, as jobs were few and far between in this small town. In 2013, purely out of boredom, she decided to finally explore opening her own business which she had been dreaming of for at least 10 years and so started Neeces Pieces. In 7.5 years, Aneesa has expanded her small diaper cake/baby shower gifts business to a sewing business. She is completely self taught and wants to try every craft under the sun because she is constantly looking to learn and expand her knowledge.

Business Facebook Page
Online Store
What led to the ShowUp?
ShowUp is the result of a collaborative idea between Kanata Soup, Ifs, Ands, or Buttons, PlanetJon and ShowWiz. These three businesses are the founding Partners of ShowUp. A critical look towards the composition of the maker community at shows, in terms of the organizers, makers, and shoppers at shows and events make it clear that work is needed to make these spaces and communities inclusive and diverse. ShowUp is the result of that call to action.
What is ShowWiz?
ShowWiz is a vendor resource and community. It focuses on providing a comprehensive calendar of vendor events, a vendor directory, an online community, and informative blogs and resources. ShowWiz has the goal of being involved in craft and vendor shows easier and more accessible, which is precisely why ShowUp fits so well within its mandate.